LISTING AND RATING THE TRANSFER RUMOURS SURROUNDING ARGYLE THIS JANUARY:
(If you have seen any rumours that we have missed, please send them to us at contact@argyle.life)
[Edited by Nick Saunders Smith]
UPDATE: Cardiff Loanee not Healey 
20/01/17
Latest: Wales online have suggested that Rhys Healey will not be heading to Argyle on loan as he will be needed as back up for Cardiff. The Herald have further claimed that Cardiff boss Neil Warnock told them it would not be the striker but a winger instead.
---
UPDATE: Carey remaining in January
20/01/17
Latest: Graham Carey has told the Herald that he plans to remain at Home Park this January as he seeks promotion in PL2. However, the mercurial Irishman revealed
---
UPDATE: Adams: "Hopeful of a Couple of Signings"
19/01/17
Latest: Derek Adams told the Herald that he is hoping to bring in a couple more signings and that he is waiting to hear back from managers regarding transfers. He further confirmed that he is working on bringing in a player from Neil Warnock's Cardiff City.
---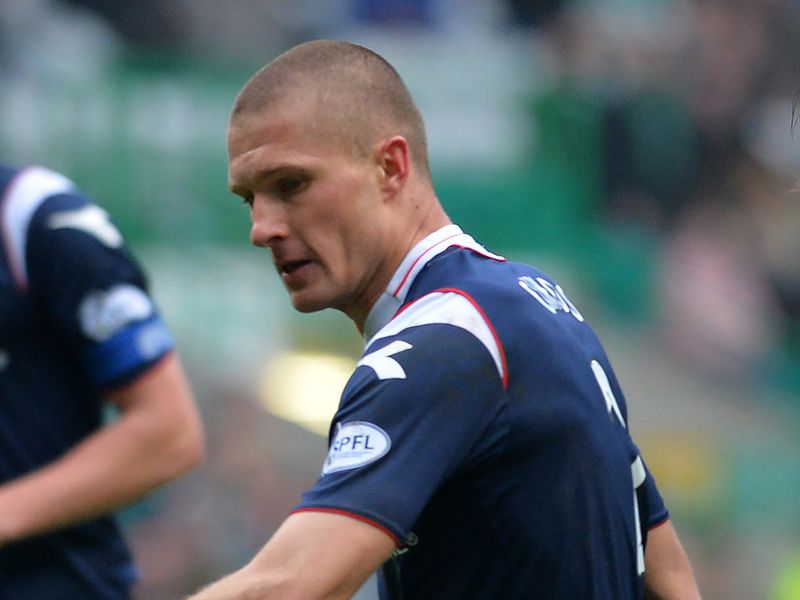 IN: Erik Cikos, 28, Ross County
18/01/17
Position: Right Back
Rumour: Erik Cikos is being linked with Argyle by the Herald after his departure from Ross County to pursue an "exciting opportunity".
Likelihood: This link is all about conjecture. Argyle are short of a back-up right back following Gary Miller's injury at Anfield while Cikos is former Adams signing at Ross County from back in January 2014. He's clearly headed somewhere, but will it be Home Park? Possibly.
Chance: 60%
---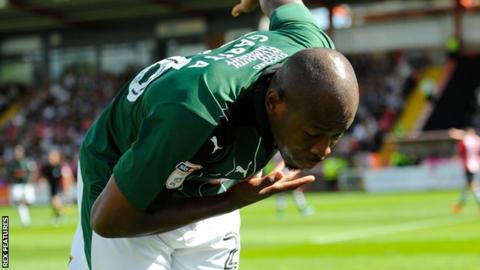 LOANS EXTENDED: Craig Tanner and Arnold Garita have extended their loan deals with Argyle
16/01/17
Latest: Both Garita and Tanner have had their loans extended until the end of the season.
---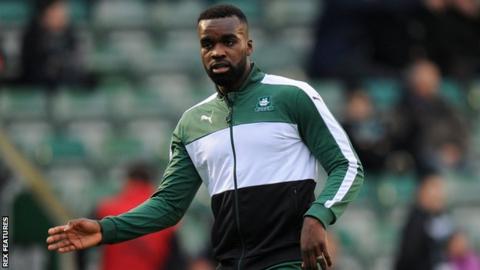 COMPLETED TRANSFER: Karleigh Osborne, 28, Center Back
16/01/17
Karleigh Osborne has departed the club on a permanent transfer to Kilmarnock.
---
UPDATE: Adams: No Signings Before Saturday
12/01/17
Latest: The Herald reports that Adams is working on bringing new signings to Home Park, but none will arrive before the weekend's match against Stevenage.
Likelihood: Aside from extending the loans of Garita and Tanner, there are no other realistic transfer rumours are involving Argyle currently so it seems unlikely that there are any new transfers on the horizon right now.
Chance: 90%
---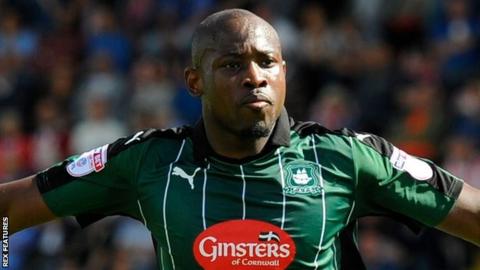 UPDATE: Arnold Garita, 21
11/01/17
Latest: Bristol City manager Lee Johnson has stated that Garita will "more than likely remain at Plymouth".
Likelihood: Garita cannot be loaned to any other team after playing for Argyle and City, so he's surely best remaining at Home Park instead of warming the bench behind star striker Tammy Abraham.
Chance: 75%
---
OUT: David Goodwillie, 27
10/01/17
Rumour: David Goodwillie is wanted by Notts County on loan.
Evidence: @MDLTransfers tweeted the rumour.
Likelihood: The rumour was tweeted by an account with just 45 followers and created just this month, so it seems unlikely that this is a reliable account to follow. However, Goodwillie is struggling for game time despite creating the winning goals in each of his last two appearances so perhaps there is something in this.
Chance: 10%
---
COMPLETED TRANSFER: Nathan Blissett, 26, Striker
05/01/17
Nathan Blissett has joined Plymouth Argyle. The length of the contract is unspecified. He will wear the number 13 shirt.
---
C
OMPLETED TRANSFER: Jakub Sokolik, 23, Centre Back
03/01/17
Jakub Sokolik has joined Plymouth Argyle. The length of the contract is unspecified. He will wear the number 31 shirt.
---
UPDATE: Adams Wants To Extend Garita & Tanner Loans
03/01/17
Latest: Manager Derek Adams has declared that he wants to keep both Garita and Tanner on loan. He said he has spoken to Bristol City and Reading, the players respective parent clubs, and is waiting to hear back from them and the players.
Likelihood: Tanner is unlikely to force his way into a Reading side that sit third in the Championship when he hasn't yet established himself as a first choice for Argyle at the top end of League Two, so it would be surprising to see him return to them. Reading could be willing to advance his progress however and push him up to League One, if there is interest in him, but it is most likely that he will remain in Plymouth where he is settled. Meanwhile, Bristol City are rapidly slipping down the table and have lost twelve of their last fifteen matches. The only shining light in all of this is the form of loan-striker Tammy Abraham, the third highest scorer in the Championship. While he remains at City, Garita will almost certainly be kept out of the match-day squad. Most likely, City will be willing to loan him, they just need to decide where he is going to go.
Chance: 75%
---
IN: Stephen Darby, 28, Bradford City
02/01/17
Position: Right Back
Rumour: Darby has been spotted in Plymouth, heading towards Marjons
Evidence: A fan claimed to have spotted Darby while driving in Plymouth earlier today.
Likelihood: Unfortunately for Argyle fans who believe that he's being signed to take over for Miller at right back, Darby is starting for Bradford at Northampton, which is a pretty quick turnaround time from Plymouth. Darby may have just a few months left to run on his contract, but Bradford's former captain has started 20 games this season so it is unlikely they'll let him go without a fee, which Argyle are unlikely to pay even with the money from the sale of Curtis Nelson.
Chance: 1%
---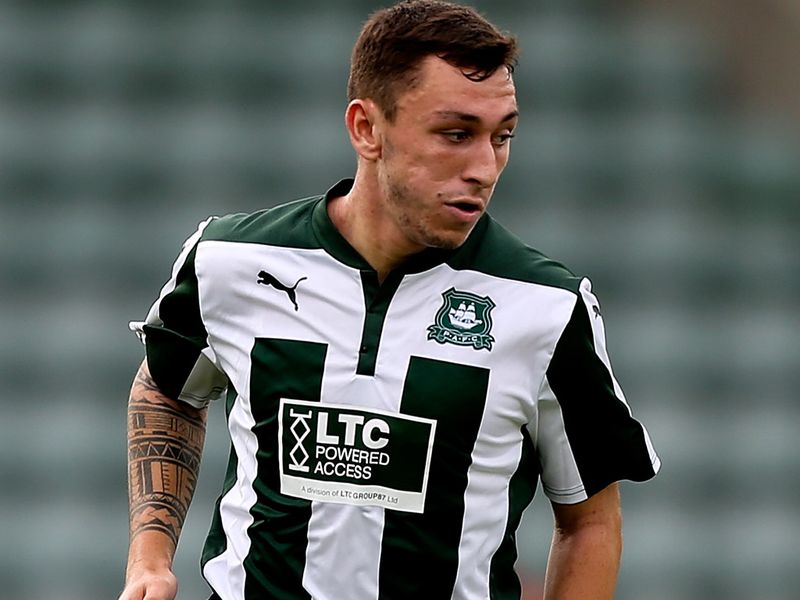 UPDATE: Nathan Thomas, 22, Hartlepool United
02/01/17
Latest: An image appeared on Twitter late last night that appeared to confirm that Thomas will not be return to Argyle.
Likelihood: Aside from those who's glasses are tinted so green that they verge on opaque, most of us already knew that Thomas wasn't returning to Argyle (see below). While this could be fake – you could probably edit this photo using powerpoint, let alone photoshop – it is probably verging on the truth anyway. Therefore, true or not, this can serve as the end to any rumour linking Thomas with a Home Park return.
Chance: 0.001%
---
UPDATE: Nathan Blissett, 26, Torquay United
02/01/17
Latest: SouthWest Sports News are reporting on Twitter than Blissett is set to join Argyle, subject to a medical later this week. Meanwhile Hard Transfer News is claiming that Mansfield are interested in the striker, who was left out of Torquay's squad for their match with Forest Green Rovers yesterday.
Likelihood: SWSN provide no evidence that Blissett is having a medical, and haven't written an article about it either, only tweeting it, so we can assume that this was probably made up, though it is very possible that this will be happening, if it hasn't already. Meanwhile, it's unlikely that Mansfield are interested in Blissett as they have made four signings this January already, with one being Yoann Arquin, a player of similar build and style of play to Blissett. If you search Nathan Blissett on twitter, then one tweet a few days back suggested that he could be heading to Mansfield as part of their three unveiled signings – they have since been revealed – so this is the probable source of this particular rumour. However, if Hard Transfer News really do have people on work experience after less than a month of being a twitter account then maybe I ought to afford them more respect. In short, nothing has changed. It's still likely that Blissett will join Argyle but it is not certain.
Chance: 60%
---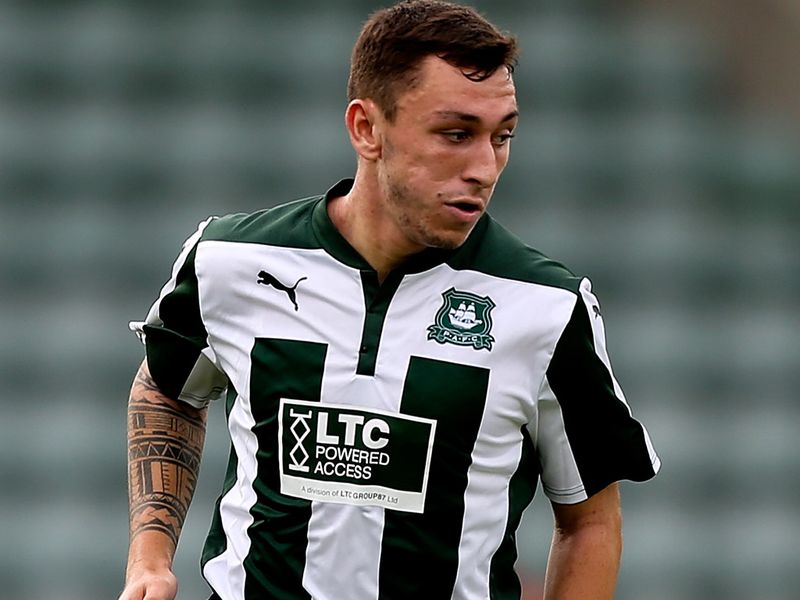 IN: Nathan Thomas, 22, Hartlepool United
01/01/17
Rumour: Nathan Thomas is interested in a return to Argyle
Evidence: Thomas has recently been likes tweets from Argyle fans asking/begging for the return of the former winger.
Likelihood: Let's get one thing straight. This move isn't happening. Thomas regularly retweets and likes tweets from Argyle fans, this is nothing new. Thomas signed a contract extension in the summer, though the length of the contract was not disclosed, and his performances this season and last led to rumoured interest in a £750,000 signing by Charlton, as reported by Sky Sports. Wigan, Wolves, Birmingham and QPR were also reported to be interested. Argyle would need all the Liverpool money and most of the Nelson money combined to afford that. Since then he picked up a groin injury that has ruled him out until January at the latest, meaning that he might not even be fit enough to take a medical for any prospective transfer. In short, this isn't happening.
Chance: 1%
---
UPDATE: Nathan Blissett, 26, Torquay United
01/01/17
Latest: Nathan Blissett was left out of Torquay United's squad all together for their 5-5 draw with Forest Green Rovers. Gulls boss Kevin Nicholson refused to comment on the player's future.
Likelihood: That Blissett was left out of their squad was unexpected, considering he was their third highest appearance maker prior to the game. He'd only missed 2 out of 28 matches and was part of just two changes to the squad – the other was as a result of injury – from their last match. This suggests his absence from the match day squad was due to the fact he will be departing the club. To this end, Argyle are still the only side linked with the striker, while plenty of conjecture points to Home Park as the likely destination.
Chance: 60%
---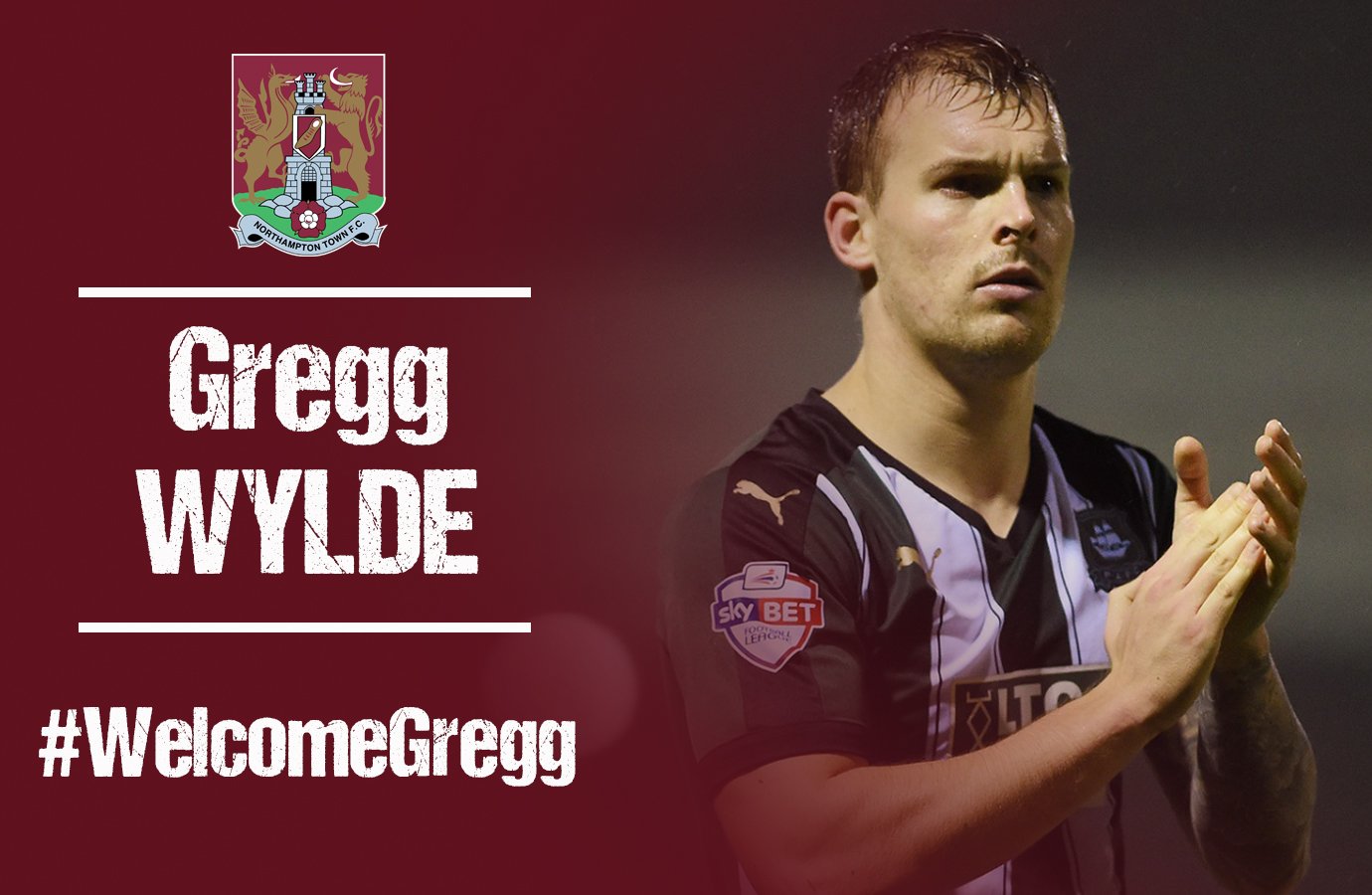 NO DEAL: Gregg Wylde & Hiram Boateng join Northampton 
31/12/16
Latest: Gregg Wylde and Hiram Boateng have joined Northampton Town on loan for the rest of the season. Wylde had been linked to a Home Park return and Adams had admitted that the Scot was on his list of targets (though that may have been a bit of boardroom politics – see bottom). Instead Wylde has chosen to remain at League 1 level in an attempt to climb the Football League along with fellow ex-Pilgrim Boateng, who enjoyed just 2 wins in his 12 Bristol Rovers appearances this season.
---
UPDATE: No Immediate Signings – Adams
29/12/16
Latest: Derek Adams has told the Herald that he 'does not expect any immediate signings when the January transfer window opens'.
Likelihood: This may well be the case for Argyle, as it is for many teams. However, given Adams' previous comments on having a list of players already prepared and that his budget is already set for January, it seems unlikely that someone as prepared as Adams hasn't begun inquiring about players or agreed a deal already, as many teams have already prior to the new year. This could be another installment of boardroom politics, and attempt to hide a new signing in order to surprise Barnet, or simply an admission that Argyle have been unable to string together any deals. What this does suggest is that Nathan Blissett is not on his way to Argyle, as this was a deal rumoured to be completed early in January. Obviously it is not impossible that Blissett won't move to Argyle, but a big part of this rumour was that he had played his last match for the Gulls. Keep an eye on their team sheet on NYD, as his presence or absence could give us a hint as to whether he is actually on his way to PL2.
Chance: 50%
---
UPDATE: 2-3 Signings for Argyle – Adams
29/12/16
Latest: Derek Adams has suggested that Argyle will only add 2-3 players in January. Though he admits that Argyle need to strengthen the squad to add both quality and depth, he limited the number of signings, potentially because his January budget was set before the Liverpool tie was confirmed.
Likelihood: Just like last season, keeping the squad together seems to be the highest priority, so a limited number of signings is likely. A defender or midfielder is definitely needed currently, depending on where Adams plans to start Songo'o in the future. An attacking signing would also be unsurprising, given the current injuries to Brunt and Spencer. Extending the loans of Tanner and Garita, along with the addition of a few players sounds like a reasonable plan for January.
Chance: 70%
---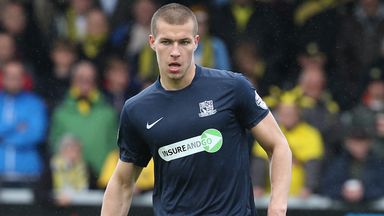 IN: Jakub Sokolik, 23, Southend United
29/12/16
Position: Central Defence
Rumour: Argyle are leading the race for Sokolik.
Evidence: Football League Paper tweeted the news, with the defender's five month contract expiring next week. FLP don't post unsubstantiated transfer rumours regularly, which adds some weight to the rumour.
Likelihood: With Argyle's defence and midfield currently stretched thin through injury, Adams may be tempted to go in for the defender. Sokolik, himself, has been unfortunate in recent seasons, struggling with a wrist injury from September throughout last season and having his season ended while on loan at Southend from Yeovil the season before. Despite this, he has been a reasonably good defender in that time, helping Yeovil keep twelve clean sheets last season as their defence ultimately kept them in the division last season. If Adams wishes to return Songo'o back to defensive midfield then he'll need extra centre back cover, but the Cameroonian's fine form in recent weeks could lead to him remaining in defence, so we may see a new midfielder, like Ross Jenkins (see below) instead. Adams probably doesn't have the budget for cover in both areas, particularly if he wants a new striker or winger, so the decision may come down to the preferred position of Songo'o.
Chance: 30%